ERP Modernization
POWER YOUR DIGITAL TRANSFORMATION

USE CASE
You can't transform what you can't see.
With FusionGraph you can see everything related to your transformation in one place
Map and model your current ERP system
For your digital transformation to be successful, you need to understand where you are now and where you want to be. FusionGraph lets you model your as-is people, processes and technology and compare it with future states to simplify the complexity of transformation.
You'll be able to visualize the hundreds of moving parts involved in your programme along with their interdependencies.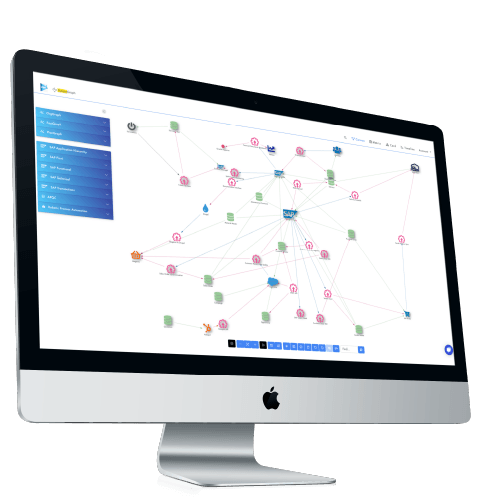 Understand your business processes like never before
Your business is built on ERP - and ERP is like a big box of business processes. For your transformation to be successful you need to know your business processes inside out; which are standard, which are customised, and which ones deliver your competitive advantage.
FusionGraph lets you visualize and classify processes and how they relate to your people, technology and data for a digital transformation programme that's grounded in what your business needs.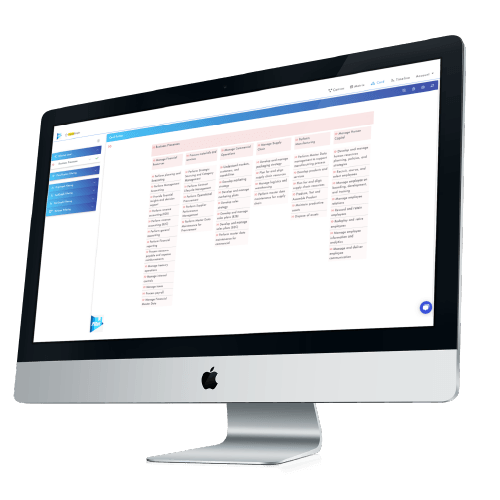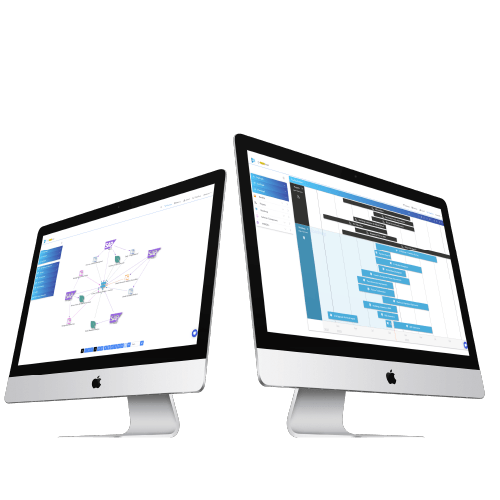 Build roadmaps and plans to align teams around transformation activity
A digital transformation project will touch all parts of your business. Managing the many different teams, processes, systems and projects can become a challenge in itself.
With FusionGraph you can visualize all of your project plans, build roadmaps of new functionality including benefits and share that with your teams to ensure that the projects they're working on and their dependencies are kept on track.
Visualize the impact of planned changes
Managing change is a key part of any transformation programme. But as your ERP becomes more cloud based, fragmented and composable, understanding the impact of change becomes increasingly difficult.
FusionGraph maps all your systems, interfaces, data, teams, partners, etc. so you can accurately assess the impact any change will have anywhere in your system.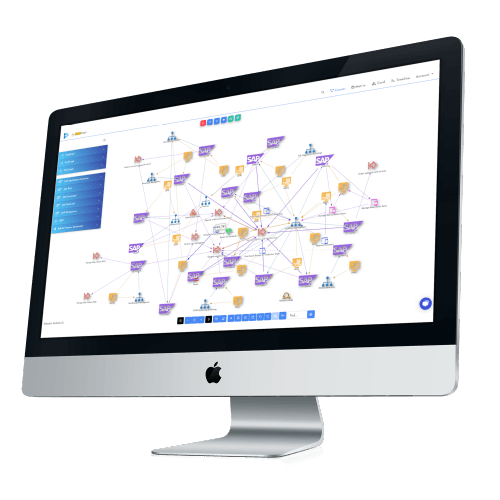 Capture the things that matter to your transformation
For your transformation to be successful you need to understand all of the inefficiencies, risks, issues and workarounds that go-on with your current systems.
You also need to understand things like custom code and WRICEFs. The problem is, this is often tacit knowledge that isn't well documented.
With FusionGraph your team can work collaboratively to log this information and how it interrelates, giving your project team the information they need for a successful digital transformation.