FusionGraph for APQC
VISUALIZE PROCESS BEST PRACTICE
Base your transformation plans on the APQC best practice business process framework
GraphDatasets
FusionGraph for APQC fast tracks business transformation.
Accelerate your business process scoping and operating model design using proven industry frameworks.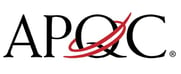 Transformation standing on the shoulders of giants.
Accelerate business processes standardisation using proven best practice. Reduce consulting spend on process definition with a quick-start APQC process baseline
Put business process best practice at the heart of your digital transformation
You hear People, Processes, Technology and Data all of the time. But for decades there's been no way to describe these things and their interdependencies. FusionGraph solves this problem.

FusionGraph provides a way for IT teams to collaborate with business process owners in order to map out the business case, assess the organisational impact and measure the benefits of digital transformation.